High Quality, Cost-Effective Professional Roof Replacement Services that make your home beautiful
Advocate Roofing provides high-quality roofing solutions for homeowners.  Our process is simple and straightforward. We pride ourselves on clear communication and work with you as partners to ensure a smooth project.   Our customers usually look for roofing solutions from:
Storm Damage Roof Replacement: from hail, wind, rain, sleet, or other weather-related incidents. In this case, we work with you and your insurance provider to ensure that your roof is returned to pre-storm conditions, meeting the current code and exceeding your expectations.

Traditional Roof Replacement: In this situation, our homeowner has decided to have the roof replaced and is not using insurance. We work together to draw up a scope of work and program that meets our customer's desired criteria.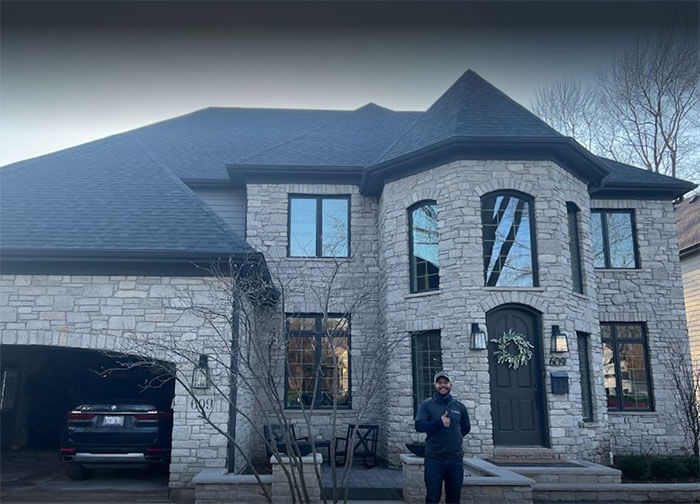 The process for both Storm Damage and Traditional Replacement is the same.

Asphalt Shingles for Roof Replacement that provide durability, style, and quality (value)
Today, many items concern homeowners when considering a roof replacement. One of the biggest worries is the cost of hiring a professional roofing company or contractor. At Advocate, we offer various financing options to help customers manage the cost of their roof replacements. 
As an Advocate customer, you can expect to enjoy many benefits and services, which include: 
High-Quality Asphalt Shingles: We offer a variety of options when it comes to shingles. Our team has successfully completed training in installing traditional, architectural, and designer shingles.
Style Options: You'll also be able to choose from multiple shingle styles, including a variety of color options.
Free Roof Inspections: We always start with a roof inspection to ensure a roof replacement is the best solution. Our initial inspection is free of charge.
Online Customer Portal: Our customers have questions 24/7; we provide access to our customer portal, which enables our customers to see where we are with the planning and installation of their project at any time.
Sustainable and Green Building Products: We work with a variety or manufacturing partners that are committed to sustainable practices including products that are manufactured that have environmental responsible best practices. We offer a variety of sustainable solutions when it comes to shingles.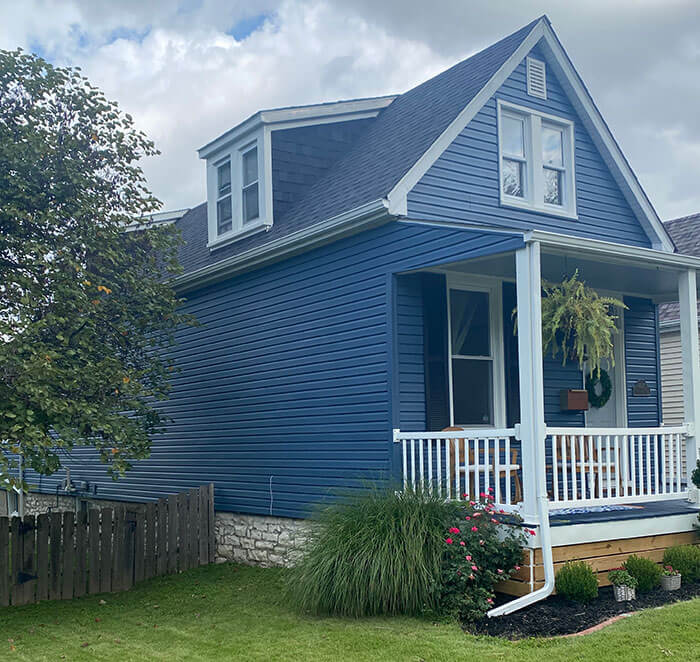 Working with Homeowners' Associations (HOAs)
At Advocate, we work with a variety of professional groups and associations to ensure an excellent result for you.  Some residents have HOAs that require a sample, a scope of work, or other requirements. In addition, we have information packets to ensure your project runs smoothly through all the necessary channels.  Let us know if you need our assistance.
Frequently Asked Questions – Roofing
Q: What makes Advocate Roofing different?
Anyone can sell you a roof.  At Advocate, we want to be your roofing partner for life.  We live and work in the communities we serve.  We don't chase storms, and we build relationships.
Q: Does Advocate work with my insurance carrier?
YES, Advocate works with all insurance companies.  We work with them to not only develop a scope of work but to ensure it complies with your local building codes.
Q: I am not choosing to use insurance. Can I still work with Advocate?
YES, of course!  We are experts in working with insurance on storms and other incidents.  This expertise crosses over for our non-insurance (often called "Customer Requested") projects.  We use the same process, ensuring we exceed the local code requirements and deliver you a new roof that exceeds the original condition.
Q: Does Advocate offer financing or loans?
Yes, we have partnered with several financing companies that will work with you. The entire project or any portion can be financed at competitive rates. Contact your Sales Rep for details.
Contact Us About Your Roofing Project
Let's get started with a free inspection.  We want to give you peace of mind when choosing a roofing company.  We provide high value and service without ever compromising on quality. Advocate will provide a beautiful roof replacement that will last for years. A large part of our business comes from referrals.
We also offer additional home improvement services, like:
Siding projects 

Gutterwork

Solar Programs

Storm Damage Repair
Please give us a call to arrange your free roof inspection.  Or you can fill out our online form to schedule an appointment with one of our roofing professionals.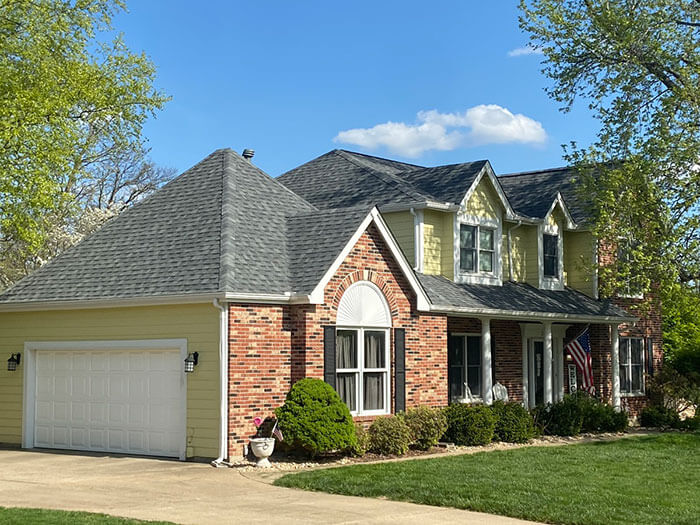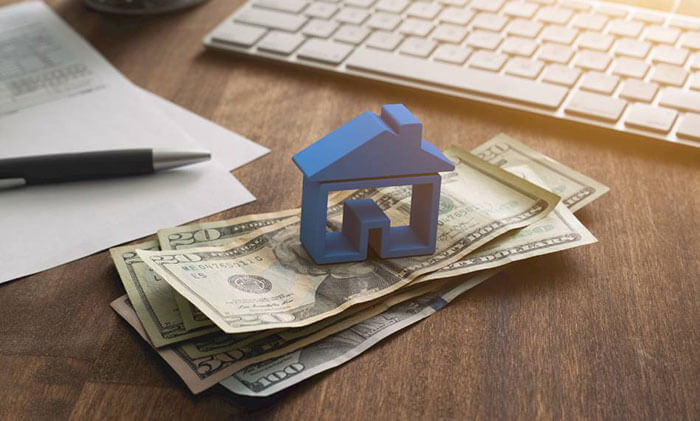 Understanding the Insurance Process Get the Professional Help You Need
At Advocate Roofing, we understand how difficult and often complicated the insurance claims process can be. Our roofing experts will partner with you to ensure you fully understand the process and answer questions along the way.
Your dedicated Advocate Roofing team member will be there every step of the way, including meeting the insurance adjuster at your home, ensuring all communication is clear, and aligning expectations. This ensures that your claim is processed correctly, which in turn, can expedite your roof replacement.
At Advocate Roofing, we want to take the stress off you. We will guide you through all the paperwork, including any required follow-up paperwork.
Our top priority is to make this experience go smoothly and provide you with the service you deserve.   We deliver a roof that will last for years to come.
Financing Options for your project with Advocate Roofing
Advocate Roofing offers a variety of financing options through our third-party partners. Our finance partners can help finance the deductible portion of a project or the entire project.