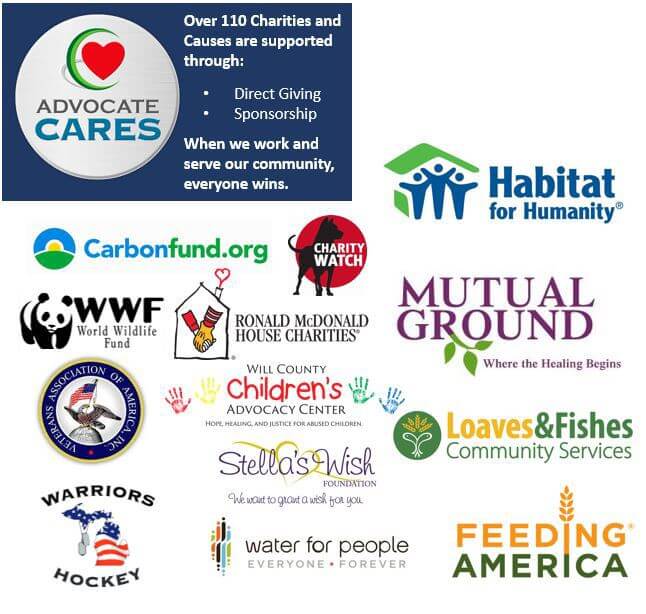 Overview
The nonprofit organizations we partner with are groups that we as a company make contributions to in terms of their specific type of need. This relationship allows our company to be a part of events/programs the organizations promote.
Mutual Ground
Mutual Ground is a nonprofit organization whose goal is to fight to end the cycle of domestic abuse, sexual abuse, and the dangers of substance abuse.
Advocate Roofing partners with Mutual Ground to provide support through monetary donations, participation in the Annual Walk for Hope Event, and participating in donation drives.
Habitat for Humanity
Habitat for Humanity is another partner nonprofit organization whose purpose is to build and improve the homes of families in need.
Advocate Roofing has partnered with Habitat to provide services and support building new homes and improving existing ones for over 8 years.
Loaves & Fishes
Loaves & Fishes is a partner nonprofit organization that serves the community by collecting food donations and delivering them to families in need.
Advocate Roofing not only donates to Loaves & Fishes, but we also participate in food drives, backpack drives, and different giving-back programs held by the organization.
To learn more about this organization, check out their website at this link: https://www.loaves-fishes.org/