ABOUT ADVOCATE ROOFING
Advocate Roofing is a residential and commercial construction company offering roofing, siding, gutter, and exterior renovation services. With locations in seven states throughout the Midwest, we take pride in being part of the communities we serve, understanding the needs of our customers, and abiding by the highest standards in the business.
HISTORY
Without realizing it, Doug Cooper spent his entire professional life working toward opening Advocate Roofing in 2012.
While in college, Doug painted houses and found his passion for working one-on-one with homeowners. He enjoyed learning about their specific needs and finding ways to accommodate them.
He entered a tough job market in 2001, and the only job he could find (at Enterprise Rent-A-Car) was a blessing in disguise. There, he met his future business partner, Nick Wallace. Together, Doug and Nick learned about customer service, sales, team management, and billing insurance companies (now an integral part of their roofing company).
From there, Doug entered the banking industry and learned how to create a corporate culture, sales, and processes. He saw how money moves through a business and gained an overview of mortgages and insurance claims. Nick also moved from the rental car company and started his own construction business.
When the recession hit in 2008, it was time for Doug to leave banking. He turned to his old friend Nick and started working on driveways and other commercial paving projects.
When Nick eventually sold his company, they decided it was a good time to go into business together. They wanted to start a roofing company because it encompassed everything they loved about their past endeavors. It was also an industry where they felt they could add value and create a positive experience for their customers. Thus, Advocate Roofing was born.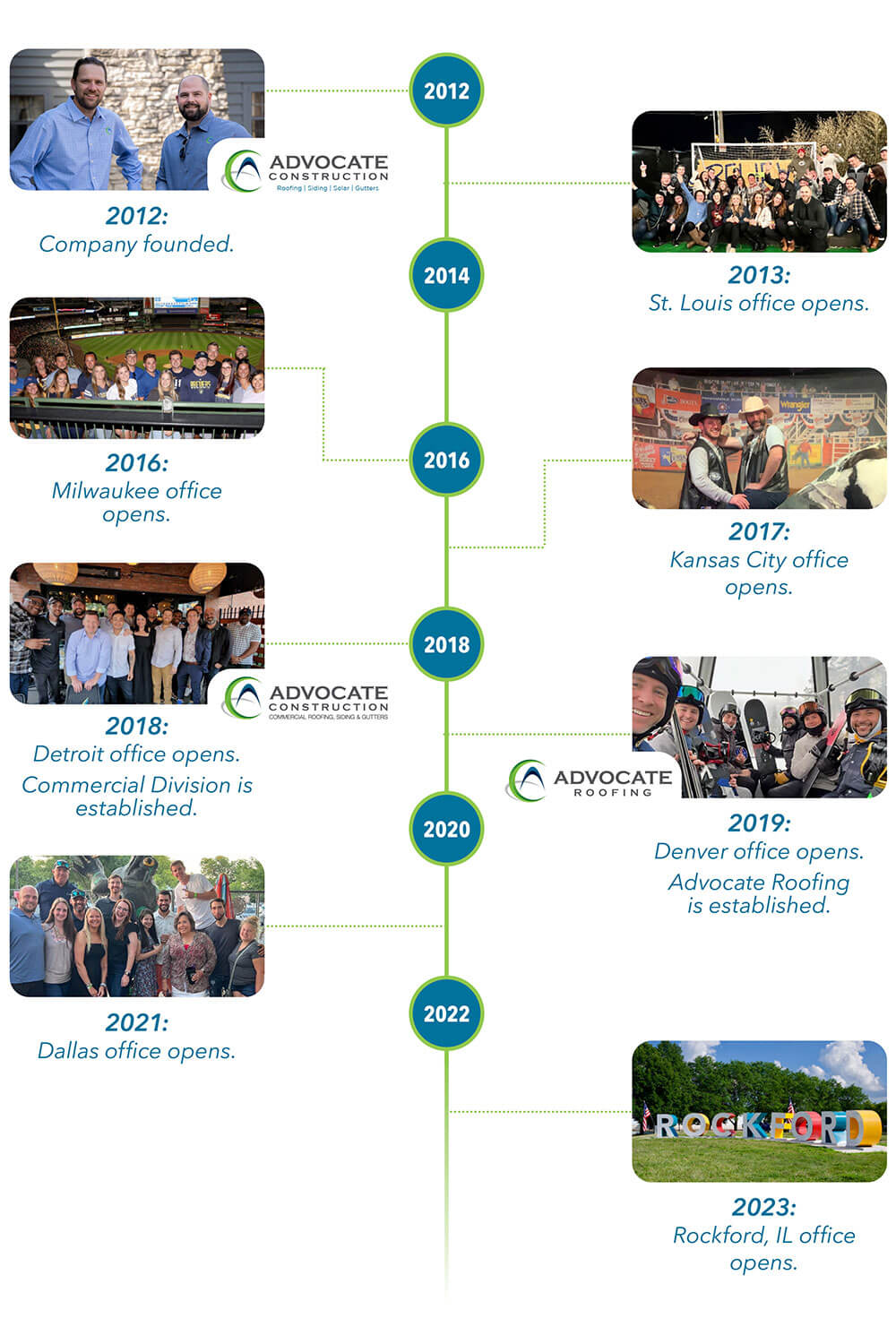 About Us
From the beginning, we've been guided by our founding principles:
Integrity
Respect for our employees and customers alike
Quality in our products, services, and interactions each and every day
The overall happiness of our valued customers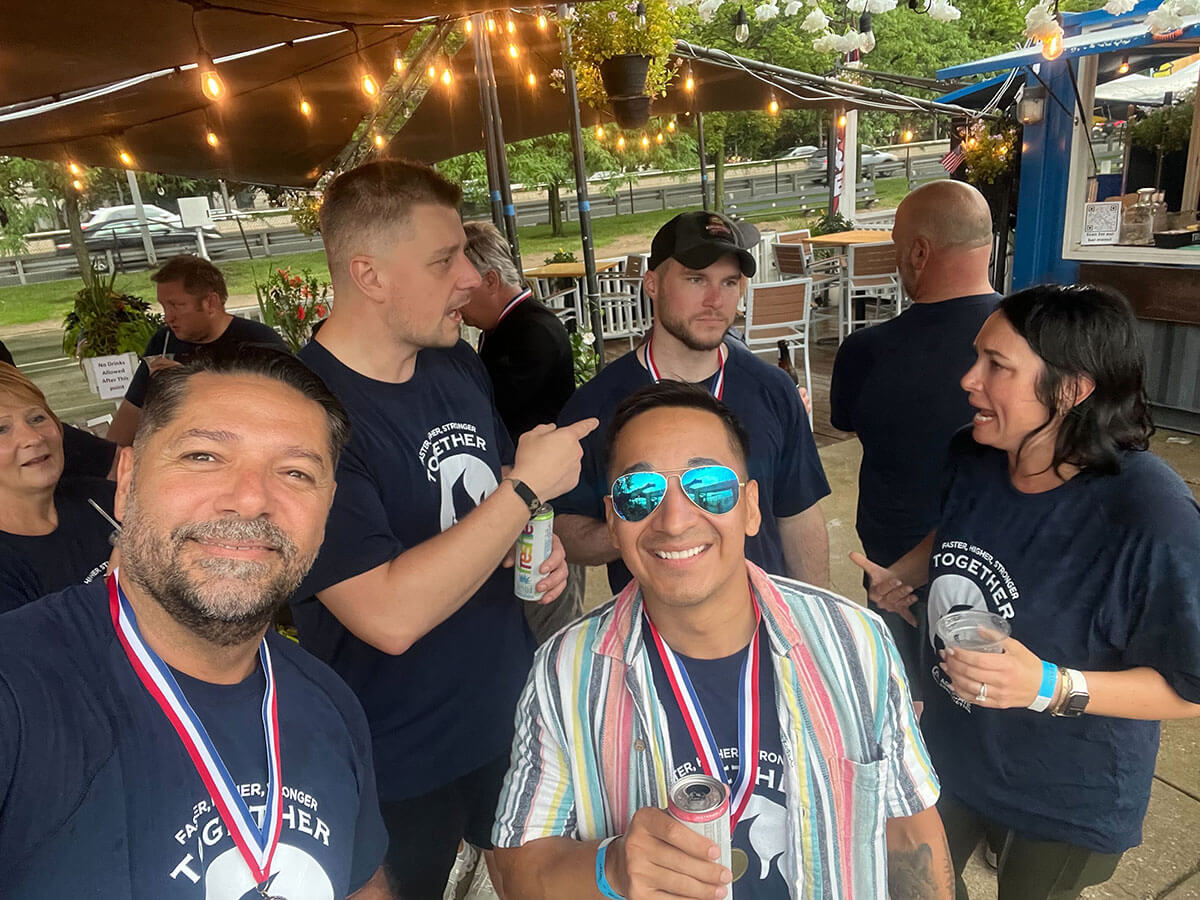 The hard-working team at Advocate Roofing is bound together by trust in one another. From start to finish, Advocate Roofing's professional team partners with you to understand your needs and seamlessly walk you through the home improvement process. We supply only top-quality materials for your home's roofing, siding, gutters, and driveways.
Our customers are our top priority; we back every project with a 100% satisfaction guarantee. Our genuinely caring staff is on a mission to ensure your happiness. Because we realize the timing isn't always right for home maintenance projects or commercial building updates, we provide easy payment options. We're proud that the majority of our customer leads have been based on referrals from our existing, satisfied customers.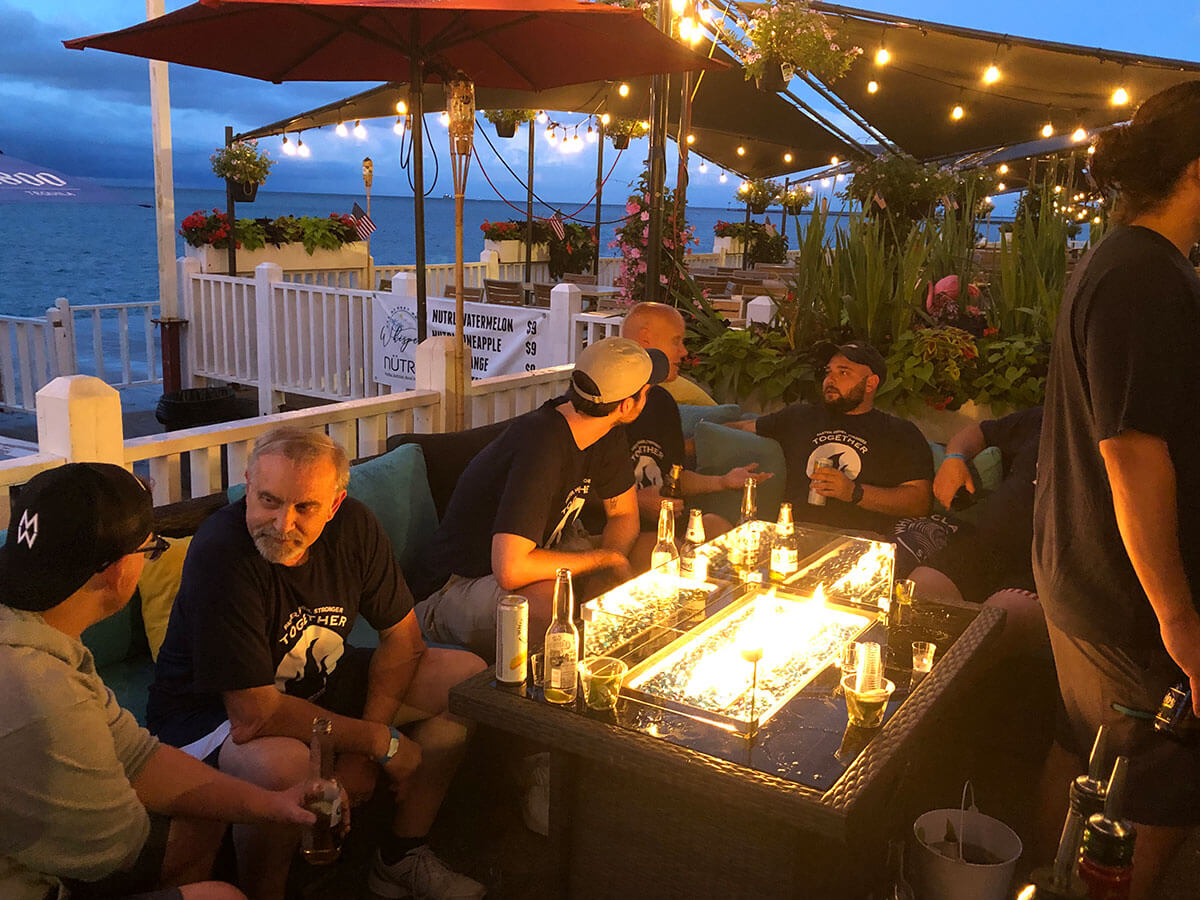 No matter how far we expand our service area,
we'll always remain local for our customers.
How? We have a decentralized management team and hire local roofing professionals in every community we serve. And we have an outstanding training program. If you put forth the effort, you're half way there!
The Advocate Roofing team that works on your residential or commercial project lives in your community. We are committed to working with you every step of the way. This creates accountability and an incredible bond to every project we complete.