Gutters and Downspouts
Advocate Roofing provides residential and commercial gutter installation, including gutter repair and replacement services.
Your guttering system collects rainwater from the roofing area and disperses the water away from a residential or commercial property. Properly configured downspouts, like leaders and drain pipes, are essential. A faulty guttering system can damage your shingles, foundation, driveway, walkways, and landscaping.
Seamless Aluminum Rain Gutters
Aluminum is the most popular metal used for gutters and is available in a variety of colors. It is a low-cost, easily maintained solution for today's homes and office buildings. Beyond its cost and color options, customers opt for aluminum because of its durability. It has a life expectancy of approximately 30 years and will not rust.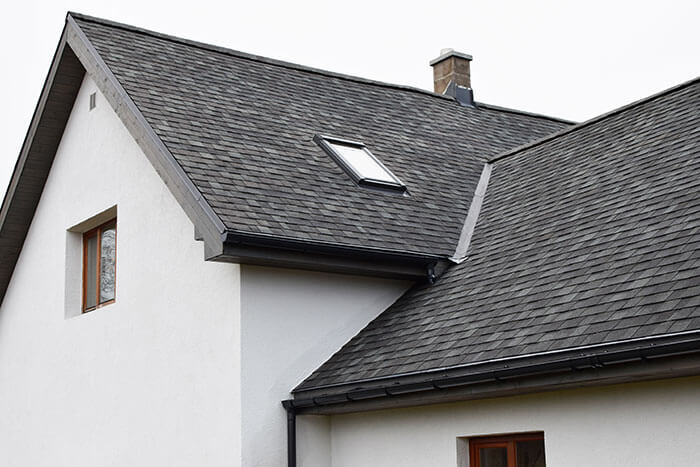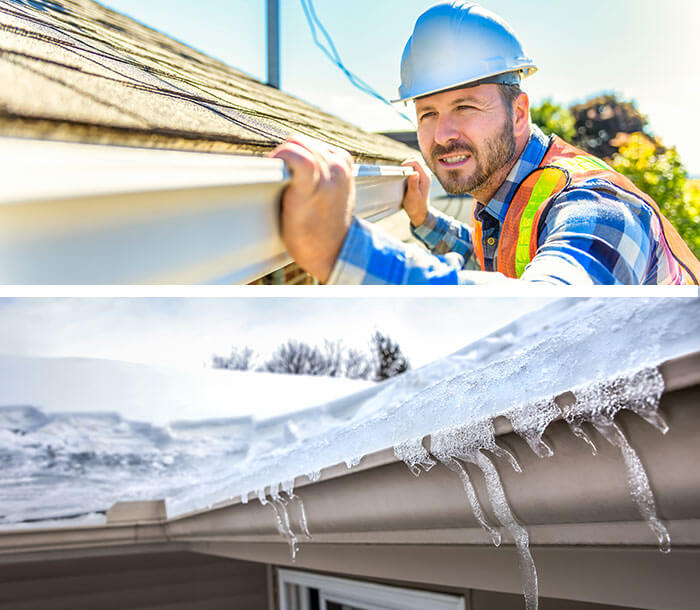 Early Warning Signs
Your gutters and downspouts often serve as an early warning that your roof (or siding) needs to be examined.
Harsh weather, including freeze-thaw cycling, extreme heat, and frigid cold, often can lead to damage to not only gutters and downspouts but roofing and siding as well.
If you notice excessive overflow from your gutters, it could be impacting your roof, as well as flowing behind your siding. The gutter system is suggesting that it's a good idea to schedule a review or inspection with Advocate, we can ensure your gutters, roofing, and siding are performing properly.
Gutter Guard
The goal of a gutter guard is to protect and reinforce the building against outside effects. A gutter guard is any piece that attaches to the gutter and prevents unwanted materials from coming through. Leaves, branches, and other outdoor debris can find a way to enter without the appropriate covers. By keeping those materials out, gutter guards go a long way in preventing clogs and cracks in your gutters.
Leaf Guards
Leaf Guards are an integrated protective hood. The hood is crucial to a seamless gutter system, supported by custom-fit professional installation.
Contact us for a free quote today on any residential or commercial gutter replacement, leaf guard repair, or rain gutter downspout installation services.