Choosing A Career With Us
Whether you have some job experience or are new to the workforce, Advocate Roofing has a role for you. We pride ourselves on providing you with the tools and foundation to be successful. We are happy you are considering a career with Advocate.
Advocate Roofing presents opportunities—not just for our roofing professionals but for everyone who works with us. At Advocate, we realize that a company's well-being depends upon its employees' well-being. That is why we offer competitive compensation and benefit packages, promote from within, and we work hard to maintain a fun culture of quality and integrity.
As an employee at Advocate Roofing, you will be trained and developed to perform at high levels, given the opportunity to create your own schedule, and provided with one-on-one mentorship. For our sales team, we offer uncapped commissions, as well as unlimited opportunities for personal and professional fulfillment. Cultivating a positive workplace means we love what we do, which translates into satisfied customers. If you're looking to leave behind the corporate way of life, we encourage you to be a part of our people-driven company. Here are four factors to consider when choosing a career with Advocate Roofing: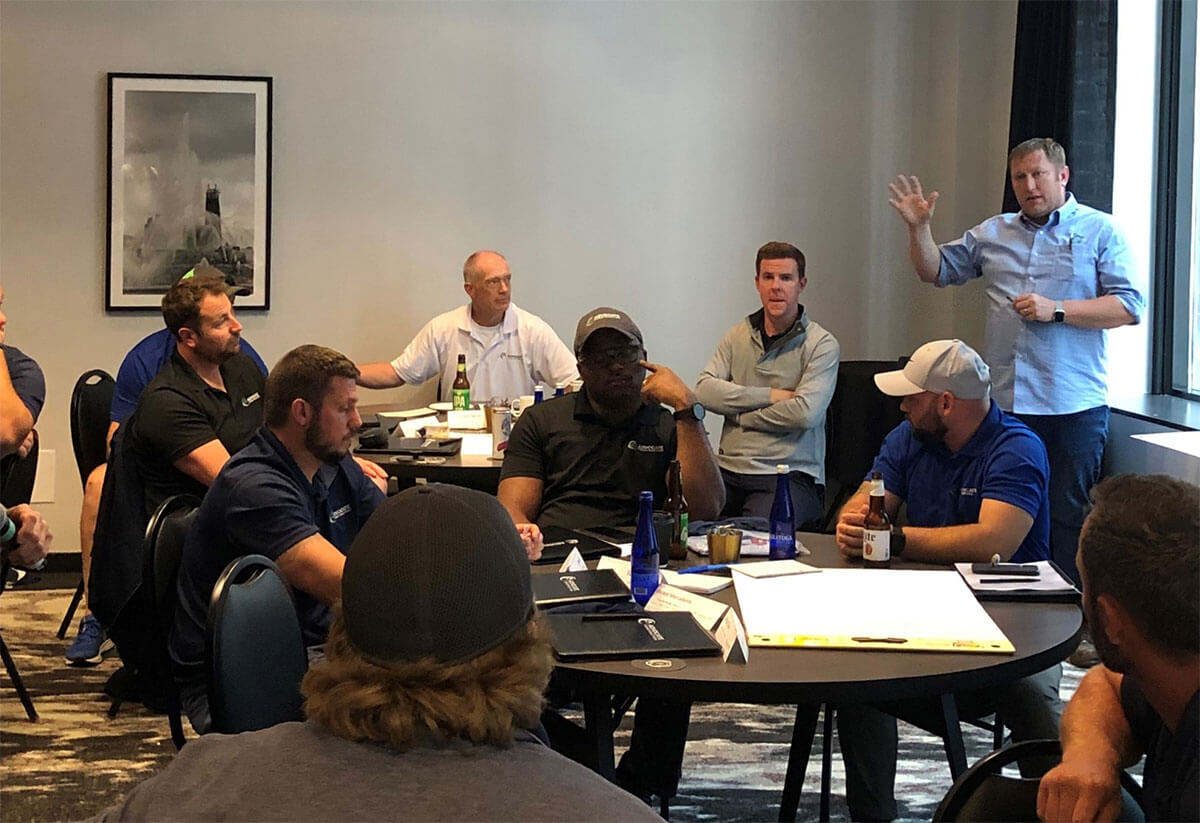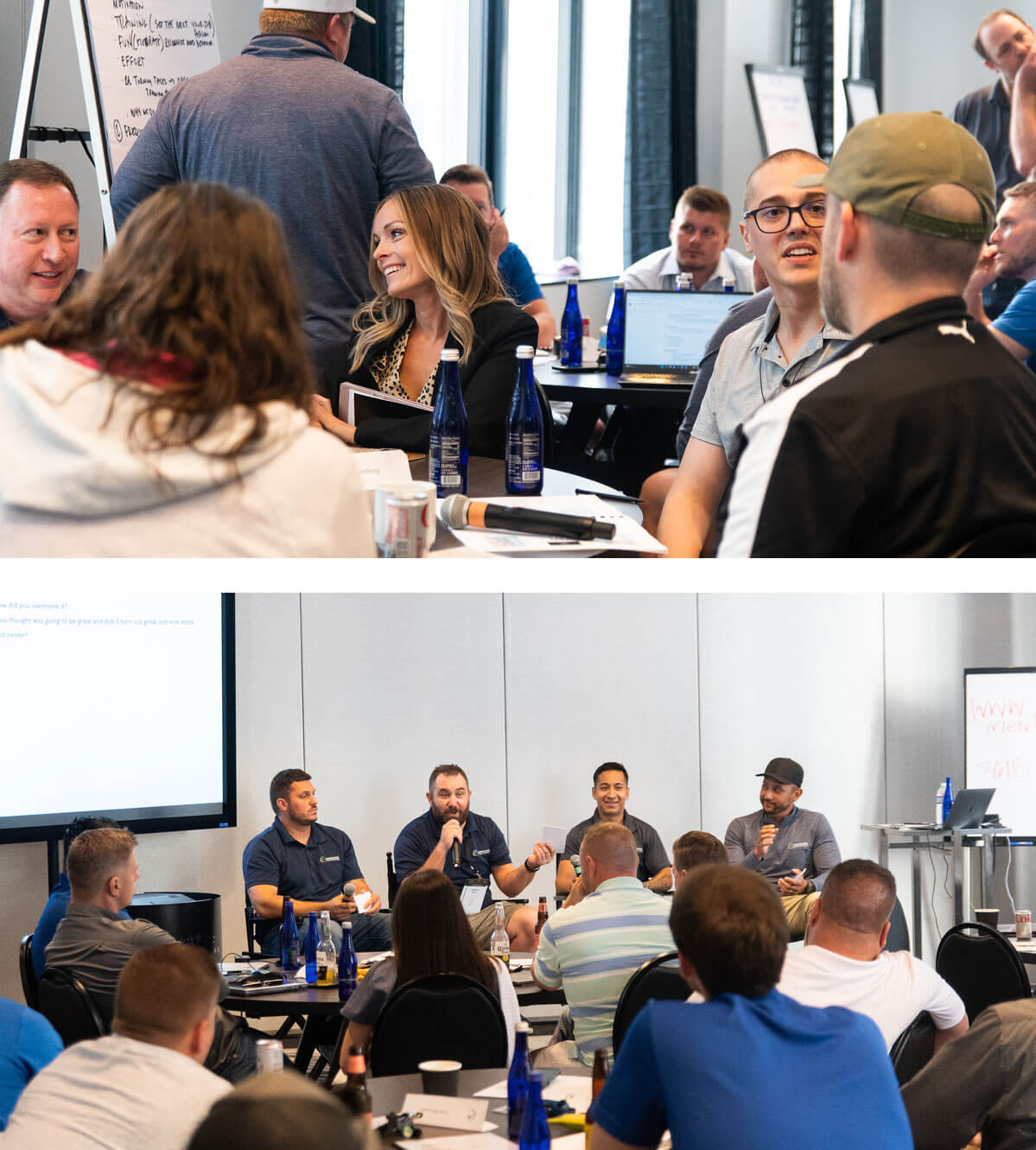 Comprehensive Benefits
Our careers come with extensive benefit packages, including medical and dental care plans, free vision plans, long-term disability, and 401K (with company matching). We also understand that your life is more than just your career. We strive for the best work-life balance, offering paid maternity, paternity, and adoptive leaves. Some companies offer improved benefits (such as 401K and team profit-sharing) for only higher-level positions. At Advocate, everyone on our team has access to our comprehensive benefits package, including:
W2 Position
Salary + Uncapped Commission (Sales roles)
Health and Dental Coverage
Vision Coverage (free for all employees)
401K with Generous Company Matching
A truck allowance of up to $700 per month (sales)
Team profit sharing
Several Incentive Trips (all roles eligible) airfare and +1 included
Paid Holidays
Unlimited PTO with management approval
While the time commitment during the peak of our season can be very demanding, we value and encourage an appropriate work/life balance. Our slower season is filled with holiday parties and incentive trips—because we like to have fun when celebrating all that personal and professional growth.
Success measured by the growth of the team
From entry-level sales jobs to sales managers, we know that the best way to keep your customers happy is to keep your employees fulfilled in their own roles. That is why we measure our success by the growth and development of our team members.
We offer our successful employee team members the opportunity to enter our Management Trainee Program (MTP), allowing for sales and business management skills to grow. It enables our best performers to acquire an impressive skill set that can eventually be used in a leadership role, including running a branch of Advocate Roofing.
Long-term career with unlimited potential
We want you to succeed. When you succeed, we succeed. Whenever possible, we promote from within and enjoy presenting well-deserved growth opportunities to individuals who show a high commitment to our culture.
We offer our team members an opportunity to become the best versions of themselves by rewarding the achievement of personal goals. Our managers help their teams identify challenges and develop strategies to overcome them while maintaining our core values and a commitment to excellent service.
We work hard for our customers
We work hard for our customers and the communities we serve. We are continually expanding our reach in the Chicago, Dallas, Denver, Detroit, Milwaukee, Kansas City, and St. Louis areas. We're always looking for team members who are not intimidated by the hard work required to keep up with demand. When it comes to challenges, we ask ourselves, "How do you eat an elephant?" The answer is "one bite at a time". We accept challenges and work together to overcome them and bring success to our customers and team members. We help local businesses and homeowners with their needs—whether recovering from storm disasters or needing a new aesthetic. No matter the need, our job is to support our customers; therefore, we equip our team with the knowledge and training to best serve them. Open Positions Currently Available: